Website Design
Is your company ready for a new or revamped website? Our talented and accomplished design team will deliver creative and functional sites that are built for the business and designed for the user. A well-thought-out, properly executed website and digital marketing campaign can assist in improving your business' marketing and sales efficiencies. Your Print Marketing Team offers more than print!
It's a team effort to win and our team is focused on achieving results as much as you are – from distinctively printed handout fliers and brochures to eye-catching website marketing, search engine optimization and online videos. Wherever you market your message, we help you get results.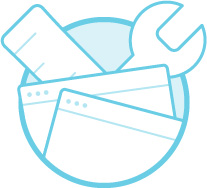 Website Services. Yes we do that, too!
Availability: Whether your project is large or small, our team outlines a sound strategy to help meet your goals with honest answers, we provide a workable timeline before we begin. Plus, we can offer effective options that may enhance your business outlook for new clients, all at a fair price.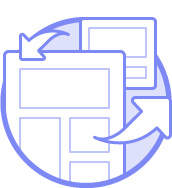 Accountability
If you have been abandoned by your website designer, or are being charged monthly fees with nothing to show for it, our team can rescue you and get you back on track so web users can find you.
We understand what makes the right first impression online. Our team is always available, working with you to tell your story and strengthen your online presence. We guide you on your website project and offer suggestions and advice to be sure visitors stay longer on your site. We also construct your site so it's mobile friendly when users visit it.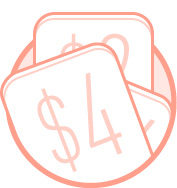 What's it going to cost?
We charge you when we're working for you – by the hour, and not by a monthly fee or contract. Your project becomes ours, as if we are paying the bill, so we work efficiently and thoroughly.
Web Services: Websites are often a work in progress to keep visibility online. Master Printing Group will suggest and recommend that you keep your site up-to-date with fresh content to retain a higher ranking online. Master Printing Group will make it our priority to build you a working and functional site. We will advise you, based on our expertise, on changes or modifications as needed. Billing: Before Master Printing Group builds or edits a website, we will require a 50% deposit. The deposit amount will be based on an estimated time. Once you initiate the project to build your site, you will be billed for time required to construct and/or modify. There are no refunds for design time. Websites will be billed incrementally. With websites, changes can be made over a long period of time. Master Printing Group will bill monthly any site that requires additional time beyond the deposit amount. If unpaid balances exceed $300. Work will be halted on sites until the customer is paid up. The customer may opt to make regular payments to avoid large bills. Complex Sites: We will use all available technical resources to achieve your goals, but complex coding or customized code may be billed at different rates and may require larger deposits based on complexity or if outsourcing is required. Success: Master Printing Group's objective is to provide quality print and promotional products (print, video or website) We are not responsible for your business conduct or negative reviews. It is up to the business owner to maintain ethical practices and provide "as advertised" products or services we advertise on behalf our clients. Listing Sites (Citations): Master Printing Group will help you with listing sites as requested. We will be sure listing sites we post are in accordance with the customer's request and that they are accurate. It is up to the customer to provide Master Printing Group with updated hours or location changes. However, we cannot be held responsible for inaccurate information posted on listing sites we didn't post. Hacking or Hosting Failure: Master Printing Group will not assume responsibility if your website is hacked or removed by the hosting provider. Master Printing Group will make recommendations regarding website security. Website Content: Master Printing Group, unless stated otherwise, will not provide content for your website. Content will be up to you to provide. If you cannot provide your own content, we will recommend to you services that will help you with content writing. Master Printing Group will not be responsible for plagiarized or duplicate content on your website. If content (text or image) is to be used from another site, permission must be granted by the writer and/or photographer. Self Managed Sites: Per the customer's request, they may opt to edit the website built by Master Printing Group. However, if the customer causes a collapse or corrupts the website, Master Printer Group, for additional fees, will attempt to fix the damaged website. Any plugins, templates or infected content loaded by the customer or hacker that corrupt or damage the website will not be the responsibility of Master Printing Group.
Content Writing
If you are looking to build a new website for your business, don't underestimate the importance of
good content
. 
Quality content can make or break your website and can mean the difference between being called or passed by. 
If you are a business owner and don't have the time to write your own content for your website, check out this
link
.