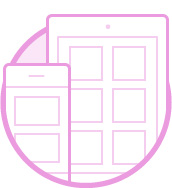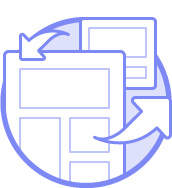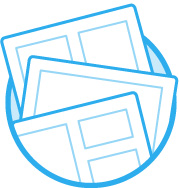 Commercial & Large Format
Creative Department
From simple to simply amazing, compelling graphics grab your attention and make you curious to learn more. Our creative graphic design team will listen to you and use your input to design and deliver amazing results within your budget.
TIPS OF THE TRADE
Include all font files used in your native document.

Include all imported or embedded pictures.

If we are printing a job in full color (CMYK), please convert all your images from RGB to CMYK.

Please indicate what PMS spot color you would like us to print.

When printing in PMS spot colors, please do not use CMYK images in your document.

All raster images should be at least 300 dpi at 100% to ensure good quality.

Items that will be printed edge to edge should be extended at least 1/8″ off the page edge for bleed.


If your piece does not bleed (or prints edge to edge) leave 3/16″ of white space 

between the edge of your page and the image area.


The document size and final size of your piece should be the same
If you have any questions regarding file setup, contact our pre-press staff for instructions.